arubae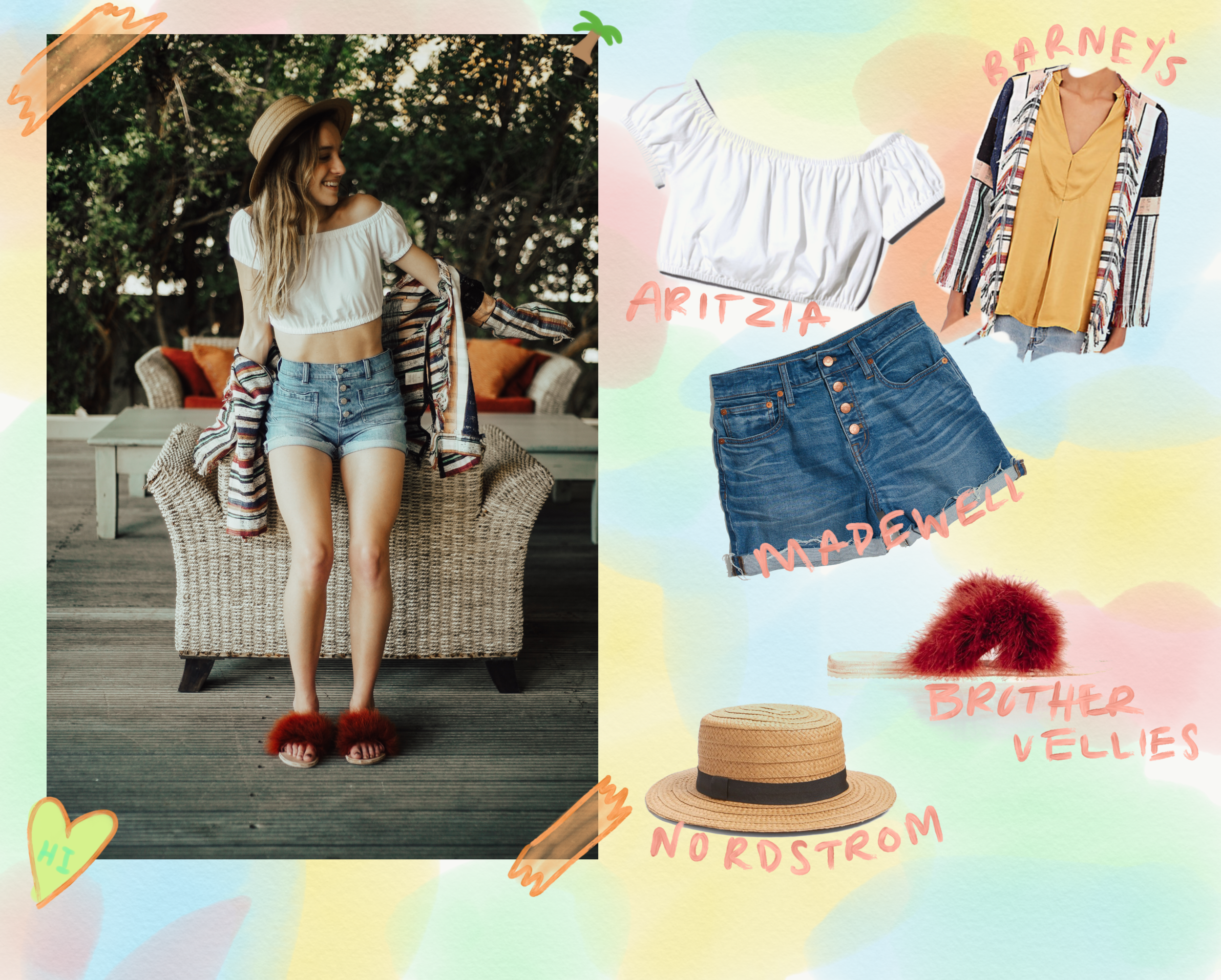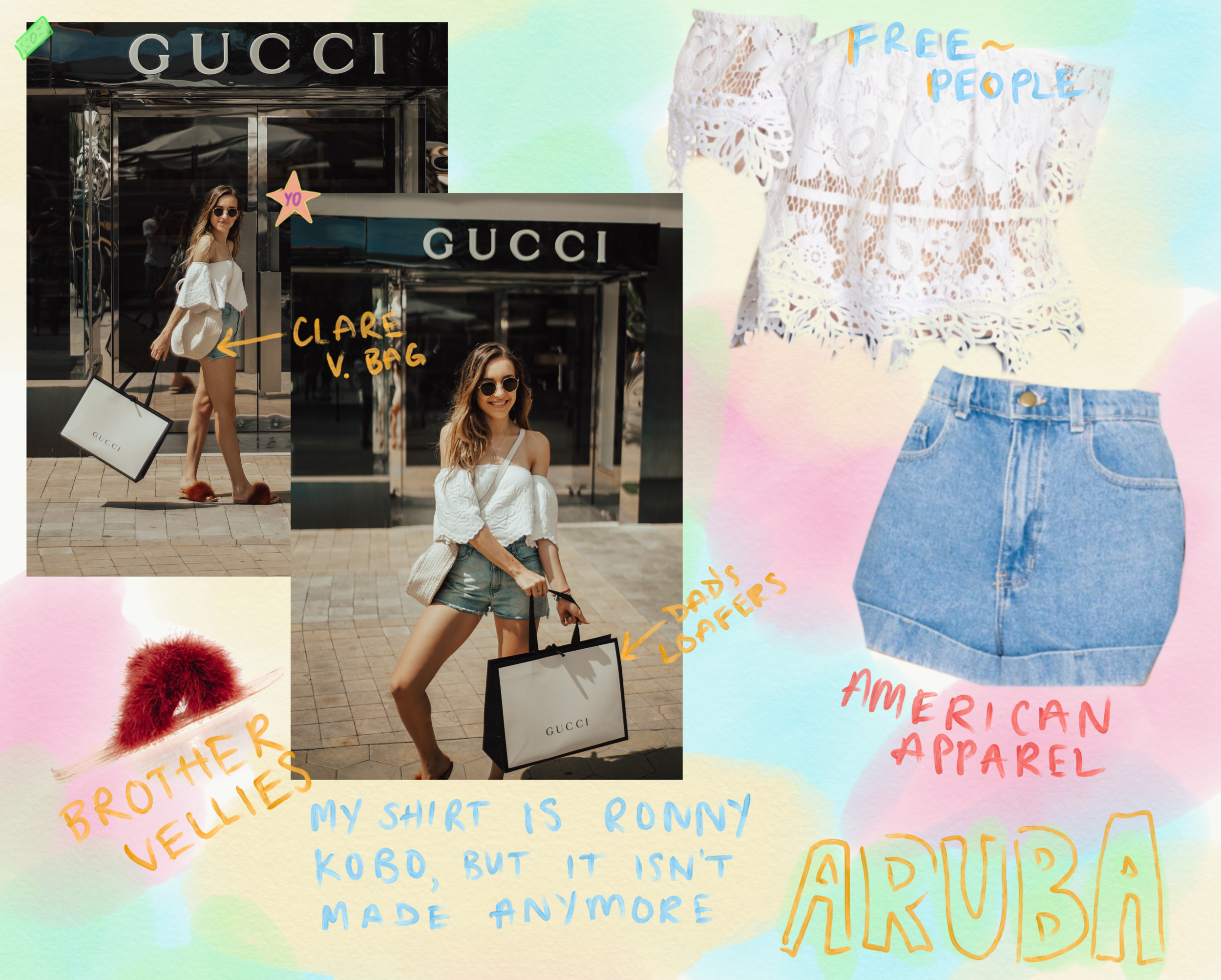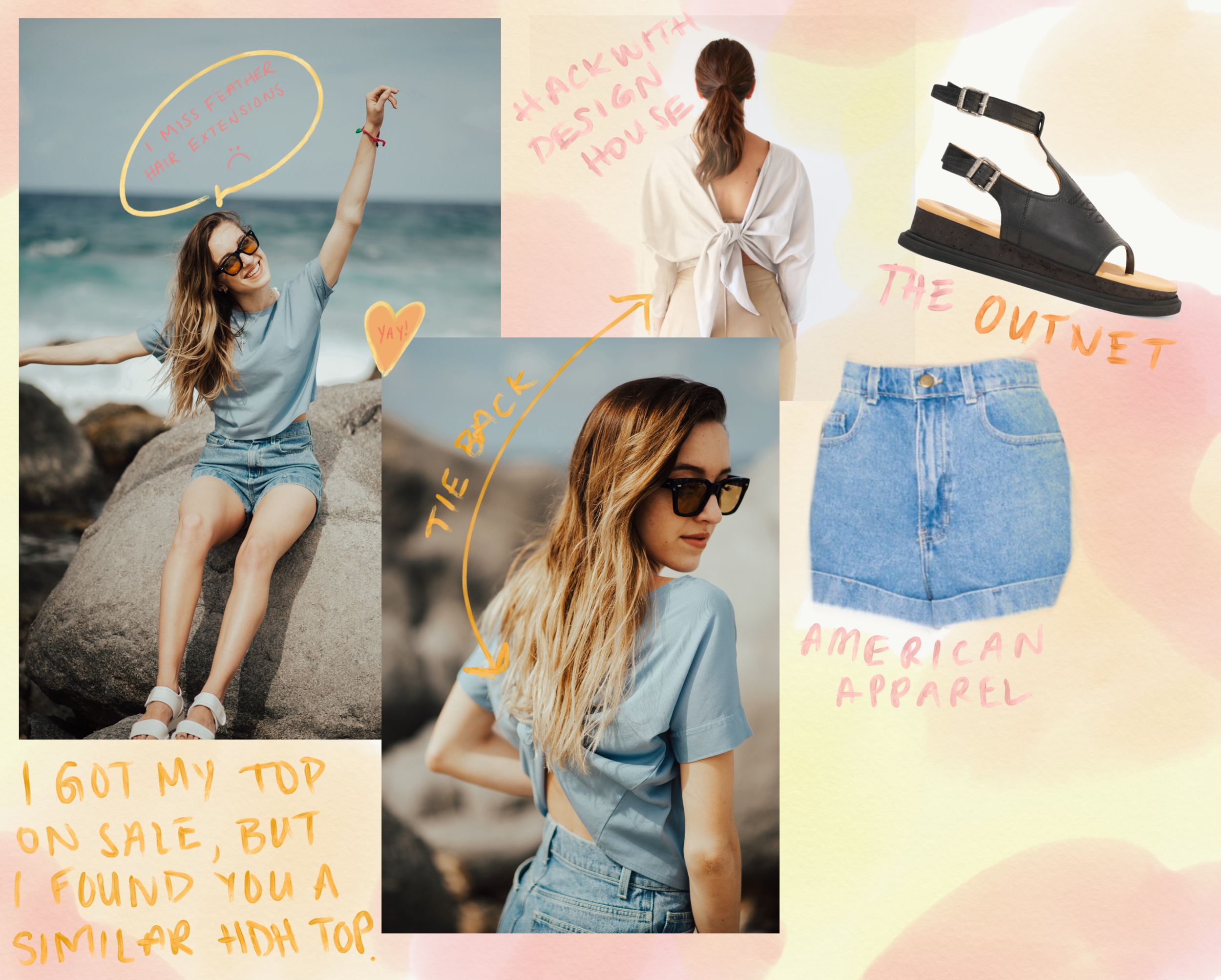 I'm sitting in Nashville trying not to cry about the fact spring break is over. Back to work, school and reality. Aruba was so dang amazing, and I really didn't want it to end. (is it just me or did your spring break last two seconds too????)
anyway, i'm going to share with you some of my favorite spring break looks, from outfits to bikinis. disclaimer: some of the items I wore are unavailable currently, but I took the time to find you some fab and similar options.
my first outfit was my favorite for sure. I was wearing a cropped, off-the-shoulder top from aritzia, my favorite madwell denim shorts, my brother vellies lamu sandals, a hat from nordstrom, and a little jacket I got from a little store called Haven in downtown franklin, but its by giada forte.
next I'll show you my favorite bikinis. these unfortunately are both unavailable as I bought them in the fall, but I found options for you (lace one; black one) that i honestly like more (lol cries). for love and lemons always kills it. not pictured is another great swimwear option called myra swim!
the downtown shopping outfit involved ronny kobo, american apparel, brother vellies, and clare v. I got my Ronny Kobo top for an unreal price at UAL, which stands for united apparel liquidators, and they sell overstocked designer clothes and accessories for 70%+ off. I know. unreal. I found a cute free people top for those that aren't in nashville, though! American Apparel doesn't make those exact denim shorts anymore, but check out another pair I have that they do carry, here. I showed you my Clare V. bag in another post, but in case you missed it, I've linked it right here!
Finally, here's one of my adventuring looks. I got my shoes (Maison Margela) from the Real Real for $60 and they're the best $60 I've spent. SO COMFORTABLE. however, getting them from the real real means they're gone like forevs, so i got you a new option. real cute, too. click right here. My top is Hackwith Design House (one of my fav small designers), and most of their clothes are limited quantities. I found you a very similar top, on sale!!!!!
I hope you had (or have) a killer spring break, and you crush the rest of this semester/season!
xx,
jami-lyn