Internship 01
Folks, I've landed an internship. Not only an internship, though. The internship. I get to work and train under amazing women who have pummeled the streets of New York City and decided that Nashville would be the next place on their journey. I've landed an internship at The Callaway. A content creation, curation and public relations company that has monopolized the fashion and lifestyle industry in Nashville. The Callaway is it.
Libby Callaway is the founder of The Callaway. She worked at the New York Post as a writer and editor for 8 years, and contributed to some smaller, indie magazines like Elle, Vogue, and Glamour. Her unique styling capabilities have gotten her recognized in InStyle, Nylon, Vogue, US Weekly and the Today Show, too.
Week 1: 25 January 2018
On my intro day, I got the scoop on everything The Callaway does, who they work with, and just how many people The Callaway team helps! I was given the rundown on what I'll be doing, from helping with events to finding influencers to work with brands!
On the 26th, Noelle was having a "ribbon cutting" of sorts that the team had to organize! I was pretty excited, to say the least. (I know I already like my job based on the fact I had to get to Noelle at 7 am and I was more than willing to be there by 6:45).
Upon arrival, my fabulous boss, Kori, got me a coffee and we got to work stuffing VIP gift bags. When we finished that, we got all the name tags laid out on the check-in table, and we were ready for guests to arrive. There were mimosas, bloody marys, short rib pops (unreal), gourmet popcorn and amazing sandwiches for everyone to indulge in.
While guests mingled, I took photos (as did the amazing Brett Warren). You can catch some of those below! It was such a successful event, and I could not have asked for a better first day at The Callaway.
Week 2: 29 January 2018
At The Callaway, we stay updated on what's happening in not only the fashion industry, but the food & hospitality industry, and just the world in general. One way we stay present is by reading the WWD Digital Daily, which is amazing for staying in the know in the fashion industry!
This week I learned more and more about what The Callaway does, and what I can do for The Callaway! From finding contact info for various people, looking for features and making clips (a clip: a story cut from a publication containing a client's product etc), to finding new influencers to reach out to, I've got a ton of things I can always be doing. You can find photos of The Callaway's clients being shown in Vogue and other amazing publications on The Callaway's instagram account, here.
Wednesday, Kori and I met at Caviar and Bananas to get down to work. I learned what exactly a pitch (a pitch: an email generated to introduce a product idea to a member of the media for a story) is, and I even wrote two on my own! Pitches generally include images, look-books, and links to products for the convenience of the reader. After that, I updated and cleaned up some lists of influencers, artists, and stylists in the Nashville area. Thursday I continued with lists, and made a few clips as well!
Friday I got to Noelle at 9 am and scouted out some locations for the shoot! I got to take the images for the invite to the upcoming Neon Zinn Pop-Up at Keep Shop! I'm very excited about this opportunity, and I hope to take more photos for The Callaway in the future!
That's it for this week! Check out some photos from the week below. xx
Week 3: 5 February 2018
This week has consisted of four things: reaching out to influencers, updating lists, writing pitches, and finding clips.
The first task for me this week was reaching out to influencers to use a product from a very cool client! A lot of the youtubers I reached out to were very enthusiastic, and I'm excited to see the content they produce!
I then began writing some short and long lead pitches for two of our apparel clients and for one of our jewelry clients! A long lead pitch is one where we are reaching out to a publication for a story in print. A short-lead pitch is for an online story. These don't need a long lead time because details can be updated and added even after a story is published! After we send pitches, we do client searches on google to see if anything was published!
For one of our clients that is in the wedding industry, I had to look into bridal blogs and websites with influence in order to push "real wedding" stories that our client has been a part of. I updated the spreadsheet for this client, and had to find their website, the editor and their contact info as well.
This week was full of research, excel, and creative writing, and I'm having the greatest time! I'm doing something different and new every day, and that is exactly what I want in a job!
xx
Week 4:
So for most of our clients we do bi-weekly trend pitches. We send fresh images with a new angle to editors in the hopes our clients will be included in a story, whether it be print or online. I've written some for both the menswear and womenswear lines for one of our clients and having too much fun doing so!
Along with writing pitches, I created a PDF lookbook for another fashion client to gift to influencers. Some are editors, some are models, and some are instagram personalities. I had a lot of fun creating the layout for this, and I've had a few successful responses from some editors at the New York Post and ManRepeller.
Later in the week I worked out of Portland Brew, and I really enjoyed the vibes in here. The hours really flew! They have great coffee and food, so if you need a workspace, I highly recommend Portland Brew. Here I really worked on list building. One event we're helping to put on requires a list of 5,000 invitees, and therefore a ton of research. We look to the Nashville Business Journal for people that are really making an impact in our community, and we want to make sure they get on the lists.
Take a peek at some of my views this week, and stay tuned for next week! We've got an event or two coming up! xx
Week 5:
This week was nothing short of really busy. I'm writing this on Sunday, February 25th at 10 pm. Normally I have these things done by Friday but, man has this been a week.
This week I wrote many pitches: Two for our jewelry client, one for our bridal client, one for each of our apparel clients and one for our hospitality client. I also went to meetings with Kori, Katy, and Libby as a little fly on the wall to see what goes on in order to truly meet our clients' needs.
Along with all of those things, there were two events and a photoshoot! On Wednesday, the Callaway helped in putting on a Women's Lunch at Little Octopus. The room was filled with inspiring, intelligent and self-sufficient women that could network and eat delicious foods. I was able to be the photographer of the event which was so amazing! Catch the article on Nashville Post featuring my images here.
On Thursday, I photographed some gorgeous ladies sporting some Annie Costello Brown earrings which are soon to be carried in Keep Shop. The images are to be used by both Keep Shop and Annie Costello Brown! Her stunning pieces are designed and made in sunny Los Angeles. Thursday was also the day of the long-awaited Neon Zinn Pop-Up Event! I was lucky enough to photograph the promotional images for it, and it was amazing to see the pop-up come to life.
I had so much fun this week photographing and networking with some truly fantastic women. I'm so thankful for the opportunities my internship has brought me so far. See some images from this week below, as per usual. xx
Week 6:
Phew. Last week was a doozy. From school, to photo shoots, and working on top of that, there was simply a lot going on. This week is already tamer, and I'm ready to take it on.
At the end of every month, we send reports to our clients exhibiting all the PR we did for them, including clips, ad rates, and metrics. We also explain in detail our efforts, as well as upcoming press we have in the works for them. Cool, right? It's an alarming amount of work, so I help my boss, Kori out by doing what I can! February was a short month, so report time came up quite quickly. Once they're all done, though, it's very cool to see how much work we put in over the month!
Writing pitches is nothing new for me, but this week I actually got to send the pitches I wrote out to editors, myself! It's crazy to send emails to people that have addresses containing "@condenast.com" (#goals). It's even crazier to get automated replies saying their responses will be delayed because they're in France for Paris Fashion Week (#goalspt2).
The lists we build are super important, though. These lists make up all the people we can send our pitches to, invitations to events to, send gifts to, and more, so they've got to be superb. This week I did a bit of list building and merging to ensure we're sending our pitches to as many quality people as possible.
On a fun little note, I also went to an event with Amax to end our week together! The taco bar was next level. Can't believe I'm already nearly halfway done with my internship! xx
Week 7:
Wowza. Halfway through my internship! This week had a lot of fun little team activities (and we had a birthday to celebrate)! Don't worry though, there was still plenty of work to be done!
If you've been following along, you've heard me mention "lists" previously. These are entities that are always needing some TLC. Whenever a person on said list gets a new job, a new title, a new email, or anything of the sort, the list has to be updated. How on God's green Earth do we know about these things? Well, Fashion Week Daily's Media Moves is a fantastic start. I send this out to the team every Friday to let them know who has gone where, and I update lists accordingly. If you want to take a peek at this lovely and public article, check an example of it here!
The fun I was talking about earlier? It was my lovely boss, Kori's birthday! We started out the amazing Cafe Roze (her favorite restaurant). She got the Egg Bowl, her usual. I got the Grilled Chicken Sandwich and it was truly beautiful. Libby was an actual angel and baked her a chocolate cake from scratch and it was mouth-watering. After that, we went on over to Lemon Laine where International Women's Day was being celebrated and we were drawn as a team by Scarlett Baily (her illustrations were featured in Vogue Mexico, it's casual).
Next week is my last week before spring break, and I'm excited to work on some more pitches, both long and short lead. (Maybe I'll be emailing Anna Wintour one day (highly unlikely))!!!!!
xx
Jami-lyn
Week 8:
With every week that passes, new and cool opportunities arise! Because of a new collaboration in the works, I got to create a special, small list of ladies to receive a little gift! All the ladies were excited to be a part of this little surprise, and I can't wait for them to get their presents! Speaking of lists, I had to build another list based on bloggers and magazines solely in Vancouver. This was especially fun because I found new people I personally want to follow on Instagram!
Another week, another photoshoot I get to do for a Keep Shop Pop-Up (I love when I get to do these)! This time, O'More's very own Alumni, Hannah and Jamie of Jamie and the Jones are being featured, and I got to shoot a few pieces that will be available at the event! You can see some of those below.
Here at The Callaway, we like to make things personal. One of my final tasks of the week was to hand-deliver extra copies of the inaugural issue of Noelle's in-house newspaper, The Line, to all the special people that contributed to it! This was a fun little journey around Nashville, and I got to meet some cool people! That's it for my eighth week! Stay tuned for what happens after spring break! x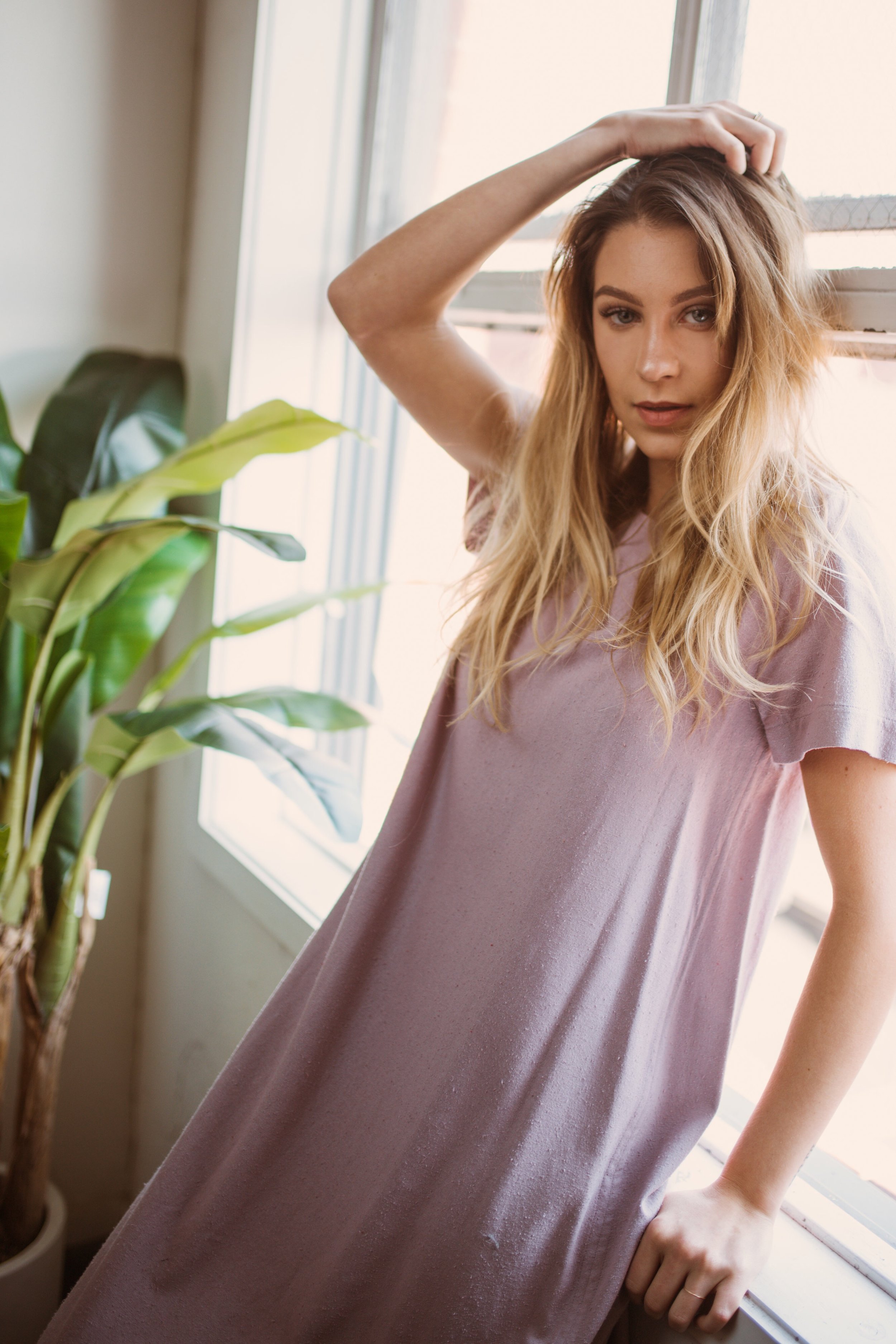 Week 9:
'Twas a busy week! The end of the month means- you guessed it- reports. These consumed a bit of my time this week. If you don't remember what these are, and don't want to scroll up, I've got you. Reports are where we send our clients a quick recap of all that we tried to do, and did for them over the month. This includes clips, metrics, and initiatives.
As usual, I also wrote a few pitches, and sent out one to over two hundred editors! Always exciting seeing emails with @insertacoolpublicationhere.com! This week we also planned for some exciting events taking place next week, being that it is Nashville Fashion Week!
This week was very much work and not play, but stay tuned for next week as it will be full of fun events!
x
Jami-lyn
Week 10: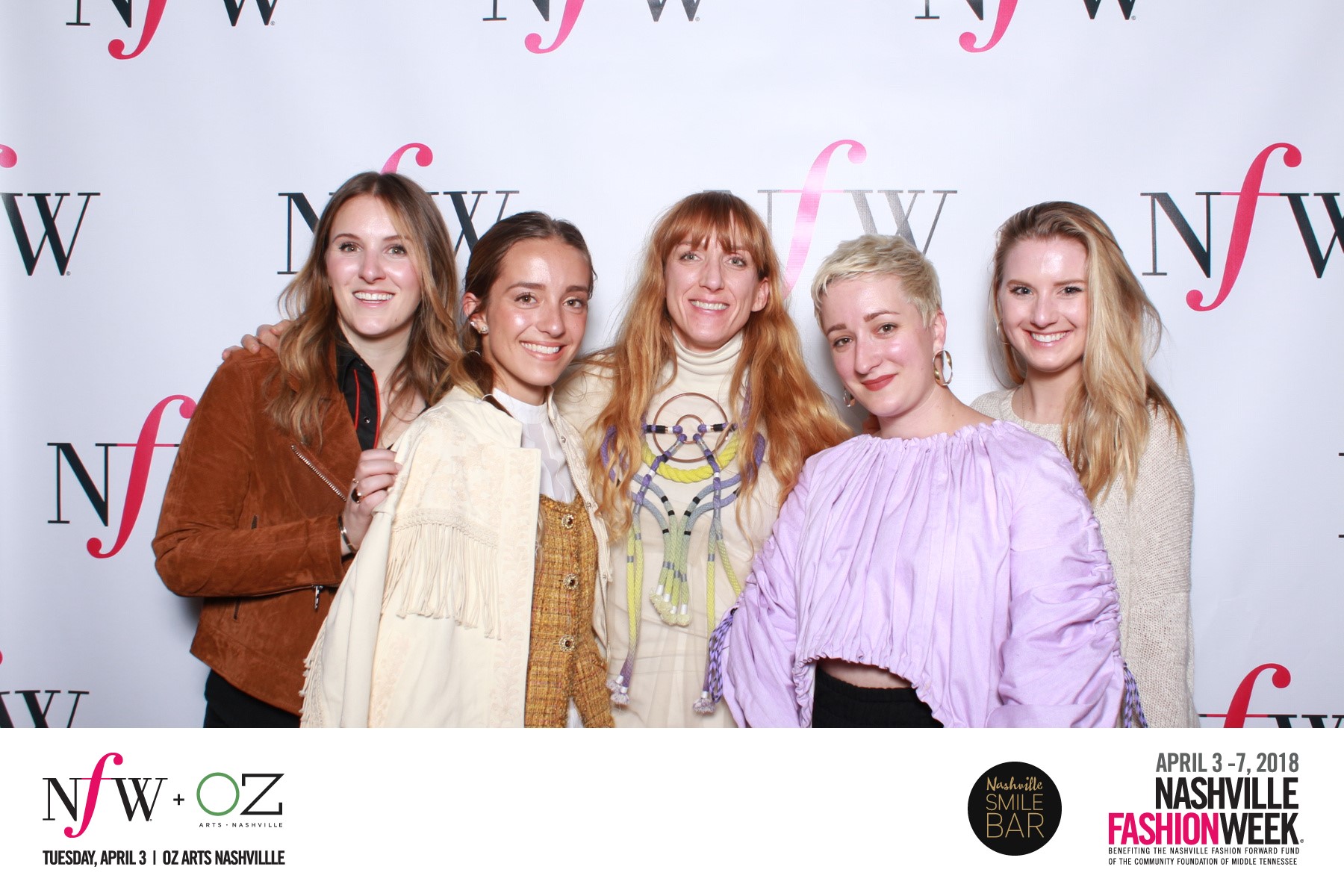 Katy, Myself, Libby, Hunter Claire and Kori.
Another week has gone by, and its another busy one! This week was fashion week! I didn't partake in too many of its festivities, but I went to the first night of shows with The Callaway team, and we also went to dinner with Fern Mallis (I'll tell you all about her in a moment).
Tuesday was the first night of NFW shows, and Libby treated us with dinner at Pastaria and tickets to the event! We got to see a ton of designers, but I always love seeing Ona Rex and Any Old Iron. See the team photo over there!
Wednesday and Thursday were solely work, work, work. Wednesday began with my trying to find somewhere to print and bind a client's press-to-date in a timely fashion that didn't cost an arm and a leg (thank the Lord for FedEx). Like most weeks, I worked on and sent pitches, built some lists and made some clips. However, this week we got to discuss the resurgence of The Callaway Report, and how we can all contribute to a successful weekly and monthly source of information in Nashville.
Friday was so, so cool. I met Fern Mallis last September at Vogue's inaugural Forces of Fashion Conference. She sat next to me, and asked for my notes on Stella McCartney as she was meeting with her the next day. For those of you who may be unfamiliar with her name, she quite literally created what we all know and love as NYFW. Casual, right? Anyway, Libby hosted a dinner with her and The Callaway team, and she remembered who I was! Dinner was at Makeready Libations and Liberation at Noelle (I legitimately eat here at least twice a week) and was absolutely fantastic. Get the Mac & Cheese, Cauliflower, Carrots, Beets and the Burger. Always the burger.
I'm so honored to have spent this time with such an amazing group of women, and I'm so thankful for all of these experiences!
x
Jami-lyn
Week 11:
This week was one of my most exciting yet. Not because of the super-rad rooftop influencer party at Rare Bird, but because of some pitches (though the party was a great time).
This week, like most weeks, I wrote and sent several pitches. I'm new to this obviously, so getting responses isn't something I'm used to yet. So when I got one from Oprah Magazine and US Weekly about wanting to mention what I had pitched to them, I was blown away. My pitches worked!!!! I wasn't the only excited person either; Everyone at The Callaway was happy with what I'd done! I was over the moon.
Of course, I did list building and some other things this week, but that was definitely the highlight. On Thursday evening, an event for influencers was held on the rooftop of Noelle at Rare Bird, Nashville's newest rooftop bar. There were photographers, bloggers, musicians and just all around cool humans. I got to meet new people, and enjoy the presence of those I haven't seen in a while too. This week was a solid week.
x
Week 12: The Final Week *gasp*
Yes, you read that correctly. My final week as an intern at The Callaway has come to a close with a tally of 185.5 hours of my 180. From the event coordinating to the pitch-writing, I've learned so much about not only the public relations industry, but the importance of content creation, verbiage, and that sometimes editors just won't ever respond to you (and 30% are on maternity leave at all times).
Like most weeks, I wrote pitches, I clipped features of our clients, worked on reports and built out some lists. I found out an editor from Bon Appetit responded to a pitch I wrote which was super exciting! On Wednesday, I met Kori at our personal favorite location, 37 Degrees Sth and we definitely ate a lot of food and drank a ton of coffee (both of which are very good). Thursday was a quick and easy last day, and oddly enough ended where I started my internship at The Callaway: at Caviar and Bananas.
I like to think I had the best internship in Nashville. I was given genuinely important tasks which gave me learning opportunities I couldn't have been given elsewhere. Between Libby, Katy, and Kori, I had so much guidance and am thankful to know I can still go to them for anything. I love all of these ladies, and I can't wait to see all that The Callaway does in the coming years.
x
Jami-lyn
(I started it with a DWP gif, so naturally I have to end it with one).