Vogue Forces of Fashion: 2018
It was a mild 72 degrees in New York City on Thursday morning as Abi and I headed from Midtown to Milk Studios in Chelsea. We have had our outfits planned for weeks, naturally.
We arrived at 7:30 am, and grabbed oat milk lattes from Blue Bottle before heading inside. We checked in, and were immediately given blush BKR water bottles as a gift. Already excited, we took the elevator up to the eighth floor and walked inside. There were posters of Gigi Hadid and Kendall Jenner everywhere, danishes, orange-infused water and an overwhelming amount of style. Countless women were in head-to-toe Gucci and Dior, Stella McCartney printed goodness, and Anna Wintour was there in her iconic sunglasses (yes, inside).
Before it started, Abi and I grabbed a plate of fruit and baby croissants, and snagged a seat on a couch in the green room. After a few moments, an extremely stylish woman asked if she could "instagram" our shoes (we were both wearing sneakers; Balenciaga Triple S's for me, and Louis Vuitton Archlights for abi) and of course we obliged. Turns out, this woman is Zanna Rassi, co-founder of Milk Makeup. She was the sweetest human, and had such a nice conversation with Abi and I. You can check out the story she posted of us in my "Vogue" highlight on Instagram! x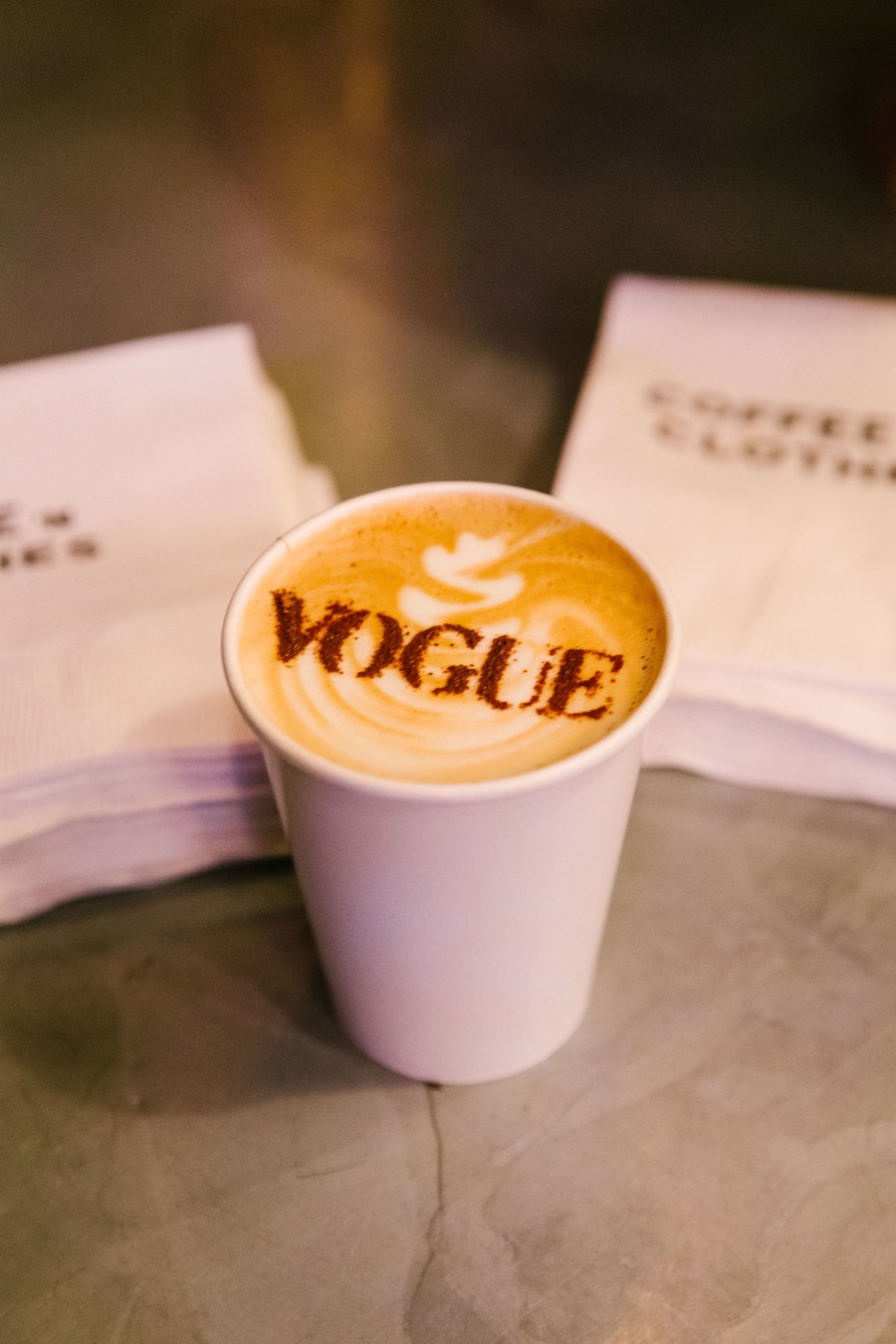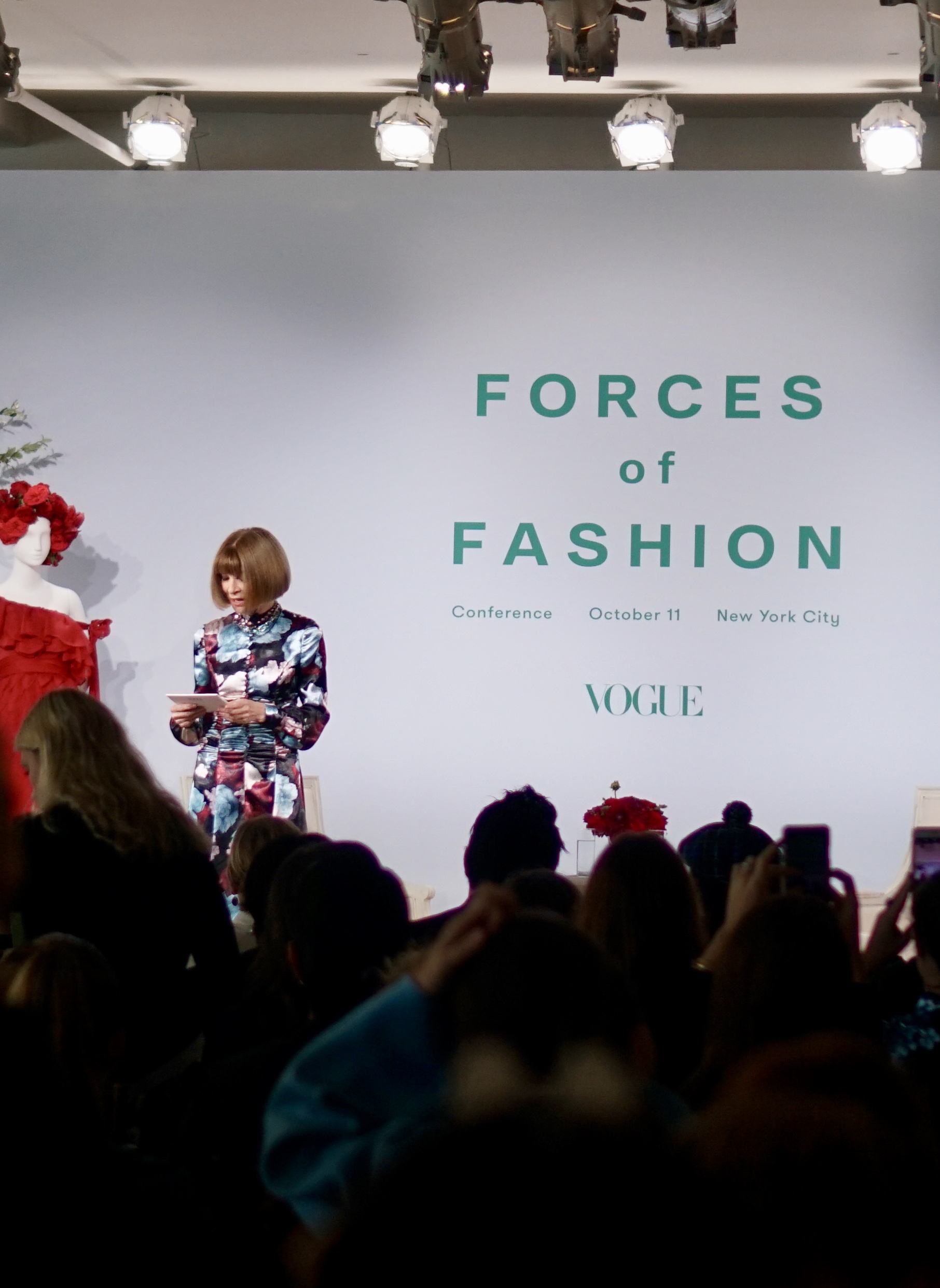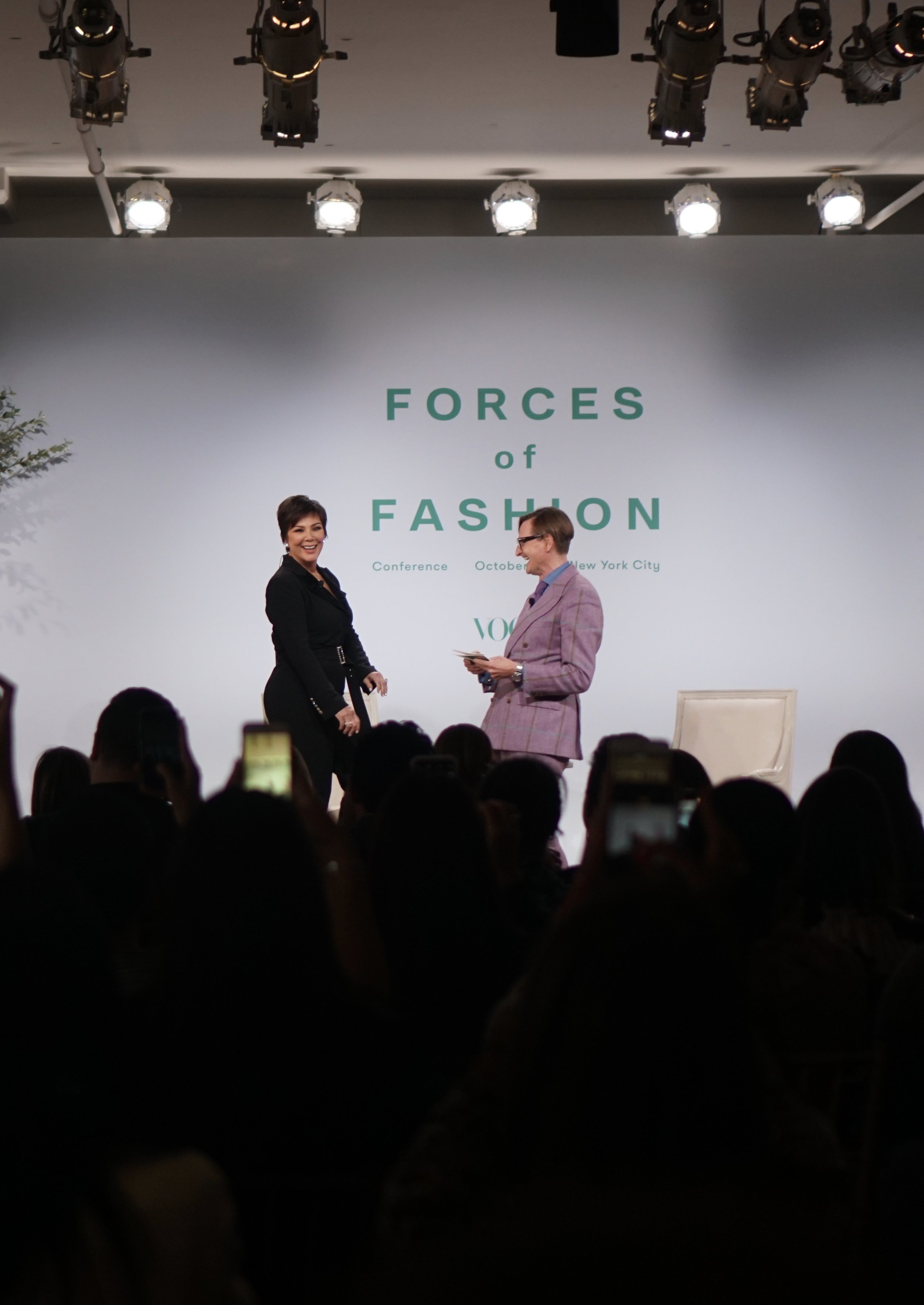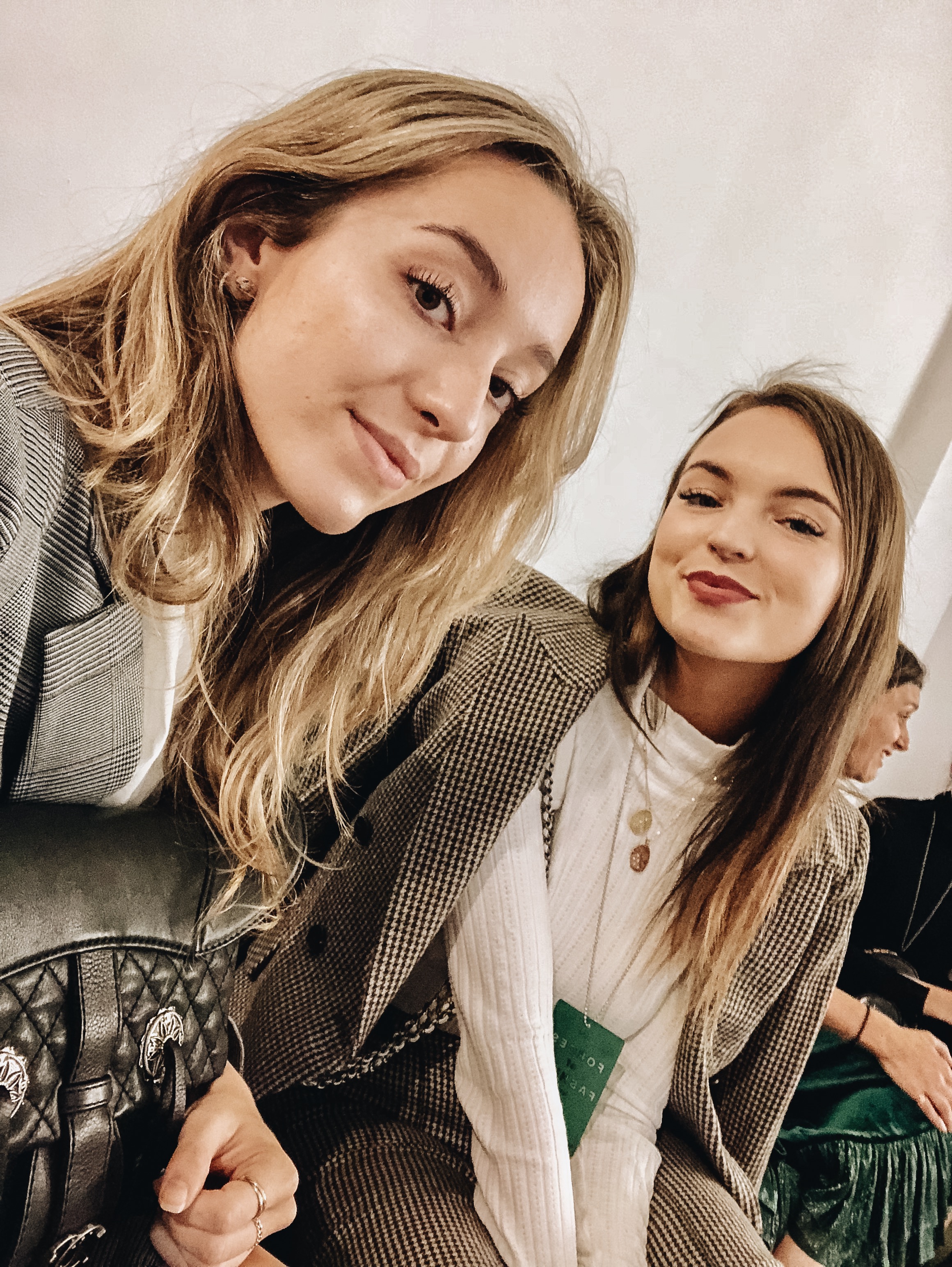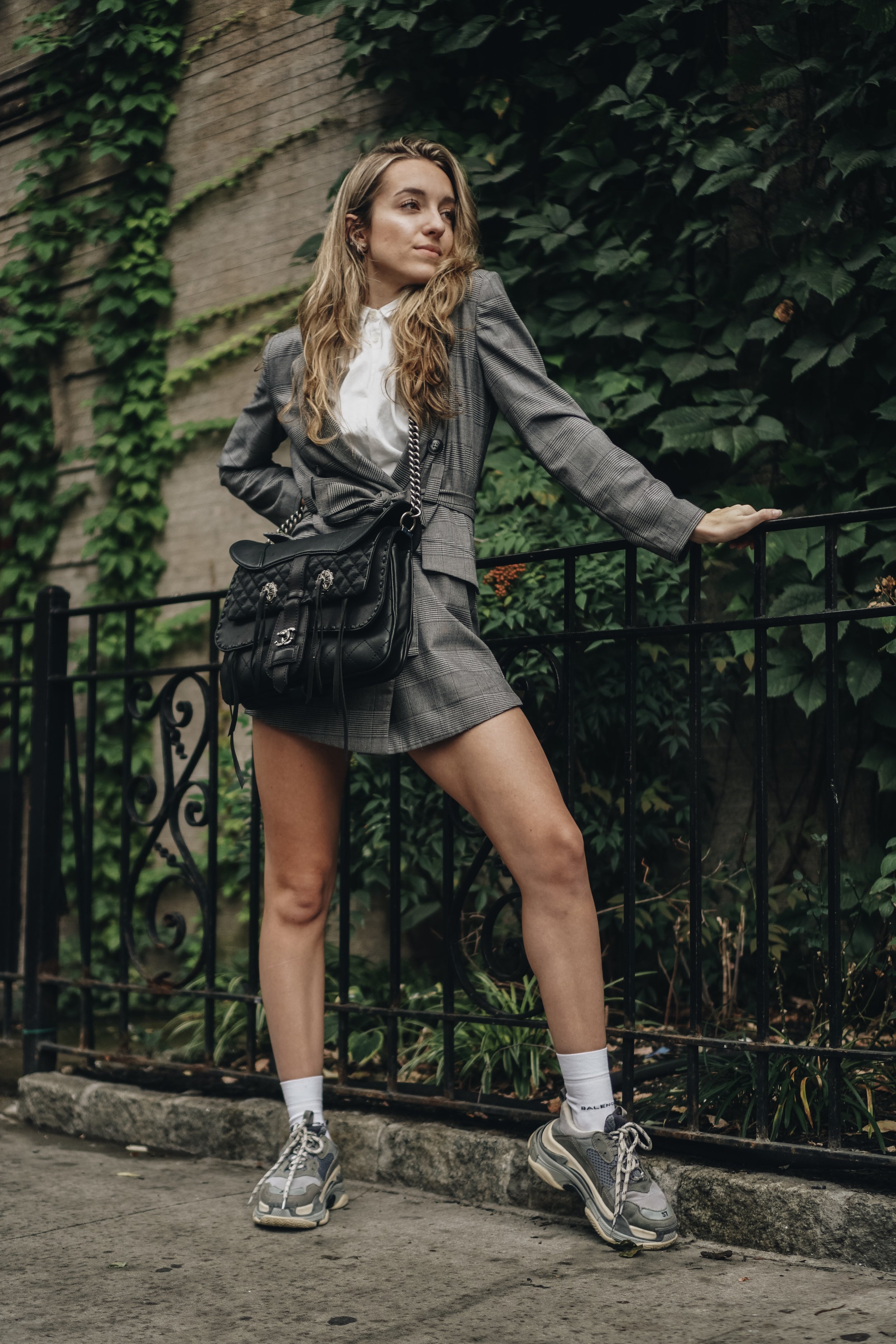 The conference opened with italian legend, Pierepaulo Piccoli of Valentino. Though I don't care for the rock-studded handbags and shoes personally, the couture is always to die for. One of my favorite things he said was: "The couture collection for me is more of a dream— there's no past, no present and no future." Next we heard from the legendary photographer: Annie Leibovitz. She was frequently distracted during the conversation and often forgot to answer the question, but she was interesting nonetheless. She elaborated on a shoot she had with Kate Moss and Puck Daddy, which I'll include an image from somewhere on this post. You'll know it when you see it.
My favorite talk of the day was with Eva Chen and the woman behind today's Givenchy, Claire Waight Keller. She's the epitome of an eloquent British woman. She was so beautifully spoken and offered so many nuggets of advice to keep with you. My favorite thing she said: "Fashion is still a vehicle for dreams." Heck. Yes. It. Is. Along with that though, she also said: "Passion is what carries you through the really tough times. if you have a passion for something, you're never going to really let it go." Amen.
Aside from those talks, there wasn't a ton of fashion insight. It was quite influencer/celebrity heavy with Zendaya, Gigi Hadid, Kendall and Kris Jenner and Ashley Graham. Their panels were alright, but they aren't fashion designers or creative directors so I'm naturally not as interested. Kris talked about her duties as a "firefighter" , always putting out her family's fires, and Gigi ensured us she eats burgers and does her squats. ~fashion~
We got to sit and have lunch with designer, Adam Lippes, which was a really insightful experience. He talked to us about how he got started with Oscar de la Renta, and grew to the brand he is today! He used to sell at a local store here in Nashville called Jamie, but the store unfortunately closed recently.
All in all, it was a stellar day, filled with fashion and people who love it. What gets better than that?
x
jl